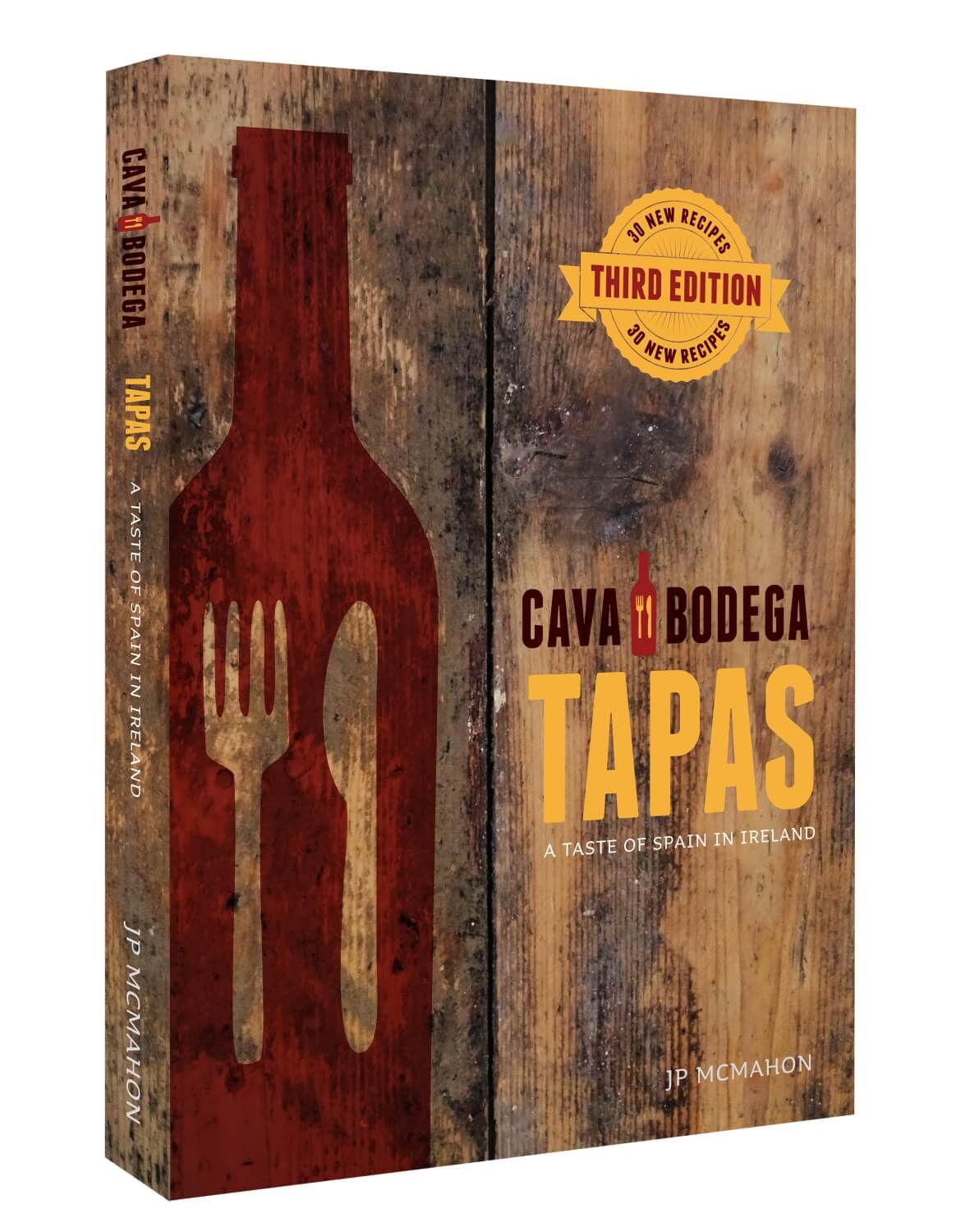 Cava Cookbook. Tapas: A Taste of Spain in Ireland ** SOLD OUT **
We are currently updating the 4th Edition of our cookbook with additional recipes and stories. The book is due for release later this year, 2020. Keep an eye on our social media for updates and release date.
This book is a story of food. A story of food in a particular place. It is about how food moves around, from country to country, settles and uproots itself again. It is a story of how food is more than just for eating. It is a story of how food is the crux of the human experience, a cultural phenomenon that can bring us closer together, make us share.
This book is the story of a Spanish restaurant in Galway. Its pages speak of a shared tradition of food, of like-minded people doing like-minded things. It is a story of food but also much more than just that.NB: Jp will be signing the books once a week. If you would like him to include a message, please email food@aniarrestaurant.ie after you have placed your order. Please note there is a postal delay in some areas of up to 2 weeks.