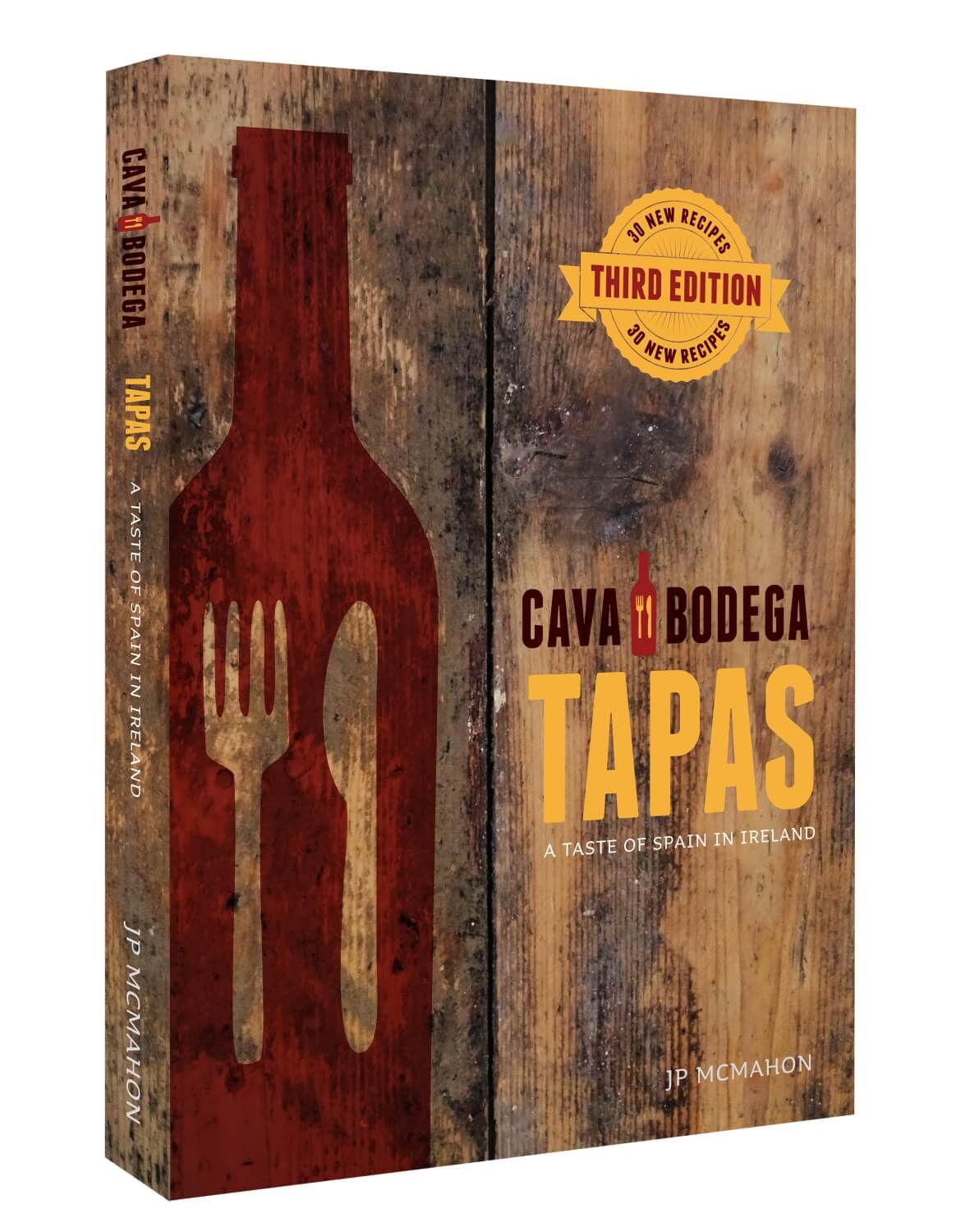 Cava Cookbook. Tapas: A Taste of Spain in Ireland 3rd Edition
This book is a story of food. A story of food in a particular place. It is about how food moves around, from country to country, settles and uproots itself again. It is a story of how food is more than just for eating. It is a story of how food is the crux of the human experience, a cultural phenomenon that can bring us closer together, make us share.
This book is the story of a Spanish restaurant in Galway. Its pages speak of a shared tradition of food, of like-minded people doing like-minded things. It is a story of food but also much more than just that.
The Cava Cookbook is available to purchase online, in Cava Bodega, and in our sister restaurants, Aniar & Tartare Café + Wine bar. A number of independent bookshops stock the cookbook, if you would like to become a stockist of the cookbook, please contact us by email.
NB: If you would like a signed copy of the cookbook, please email edel@eatgalway.ie after you have placed your order.